What People are Saying about ICT:
I … have heard nothing but great things since your training and more important have heard a different interactive tone from co-workers in their view of their work world, their place in it, and … their desired place in it. It really is remarkable.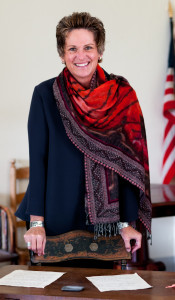 D.R. "Jamie" McDermott,
CEO and Founder of ICT
"The answers to the real problems we face in restorative justice and public safety are never found in training manuals. Therefore, it is always a mistake to think we can teach people what to think. The goal, instead, should be to provide them with the tools they need to think through a problem, develop an ethical solution, and act in the face of profound stress. This is what ICT does. This is who we are." – D.R. "Jamie" McDermott, MPPA

Press Release:
Jamie selected to present two workshops at the September 2017 CPPCA Conference
The conference will be held on the Historic Queen Mary in Long Beach, CA.
Workshops will focus on SB1143: Discovery, Implementation, Compliance
Given the tremendous success of her presentation to 136 probation managers at the CAPIA Conference in Pismo Beach on November 15th, 2016, CPPCA has invited Jamie to provide two-four hour sessions dedicated to this critical topic for institutions.
SB1143 was co-sponsored by Chief Probation Officers of California (CPOC). SB1143 must be fully implemented by probation departments by January 1, 2018.
The CPPCA courses will delve more deeply into the legislation and steps needed to comply with this new legislative mandate. Participants will leave the course with a plan of action and tools to assist with implementation..
This is what institutions executives had to say about the CAPIA presentation:
"This training should be offered to every staff from line staff to management in order to provide understanding of the youth we work with and the change that is expected of all institutions. Excellent training!"
"I have been coming to CAPIA for eight years. This is, hands down, the best training I have experienced."
"An excellent trainer and so very knowledgeable about topics needing to be addressed due to new law changes and legislation."
"I really enjoyed the energy of the facilitator. She was on point with everything she said; very relevant to my work."
"[Our] county needs this presenter to facilitate … supervisor training. This class is great and she is very motivational."

"When you're in a position of leadership, you should constantly be probing and
delving into what could possibly make your department better."
—David Todd, Police Chief
ICT's Mission
• Serve public safety organizations that are committed to building competencies and a plan for ongoing success in personnel, sworn and non-sworn
• Specialize in the creation and delivery of dynamic, learner-centered training curricula
• Provide proven, expert, and credible training that is specifically designed to develop positive leadership and management skills in probation, police, sheriff's and prison personnel
• Analyze current trends and best practices that stem from direct experience in the field to bring the most up-to-date, advanced training available
ICT's courses comply with the training regulations put forth by the California Department of Corrections & Rehabilitation, the Corrections Standards Authority, and Standards & Training for Corrections.