What People are Saying about ICT:
Now I understand current police shootings: the science behind it and how to prevent it through training. This should be mandatory training. Charismatic, motivational instructor … most thought provoking class I've ever taken.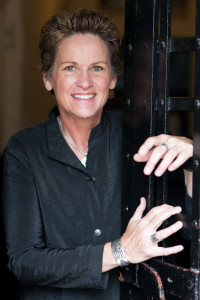 Donna "Jamie" McDermott,
CEO and Founder of ICT
"The answers to the real problems we face in restorative justice and public safety are never found in training manuals. Therefore, it is always a mistake to think we can teach people what to think. The goal, instead, should be to provide them with the tools they need to think through a problem, develop an ethical solution, and act in the face of profound stress. This is what ICT does. This is who we are." – Donna "Jamie" McDermott
New! ICT Joins Global Talent Assessment Leader

Jamie recently completed rigorous training in and has been certified as a Professional Behaviors Analyst (CPBA). She is also a Certified Professional Driving Forces Analyst (CPOFA). This allows ICT to assist department leadership with discovering what behavioral style and motivational factors move an employee to action. Furthermore, employees can then gain a better understanding of self and others, as well as the value and unique blend of strengths they bring to the team.
Following certification, ICT teamed with Target Training International Success Insights to bring evidence based assessments to your department. ICT can help you discover solutions with employee remediation cases based on behaviors and motivators and measure the Stress Quotient and Emotional Intelligence of your team. All of our new skills are directly linked to recruitment, retention and staff morale. Understanding your team's performance potential is more than a great idea, it is an immediately achievable goal with the right tools.
The best part? These tools are powerful team building tools when utilized in a classroom situation or during a leadership seminar.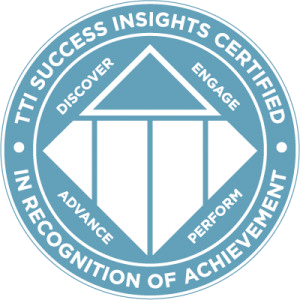 As an adjunct, ICT has attained a grant to study law enforcement in two critical areas: Behaviors and Motivators. If you would like to join the departments already participating in this important, no cost, evidence based study, please contact ICT immediately.
This grant will expire October 20, 2016.
New course! from Island Consulting and Training
Dynamic Communication for the Law Enforcement Professional
Self-Awareness
After completing assessments, respondents receive a detailed report on their behavioral style and the motivational factors that move them to action. Employees can then gain a better understanding of self and others, as well as the value and unique blend of strengths they bring to the team. And, rather than raising a red flag, employees are encouraged to perceive areas for self-improvement as opportunities
for future growth and professional development.
Understanding Others
With a shared view of the "how" and "why" of workplace styles, team members gain insight into each other and a new appreciation of what each brings to the table.
This form of engagement can help prevent feelings of defeat regarding team interactions and instead offer opportunities for employees to see
each other in a new light.
Enhanced Team Performance
Some people naturally work well together, even if they've just met. Is it possible to create that dynamic intentionally? Yes! High-performing teams are characterized by an energized flow of ideas and communication. Teams with a robust commitment to perceive differences such as balancing team strengths can capitalize on opportunities.

Click here to learn more about our new Dynamic Communication for the Law Enforcement Professional course.

"When you're in a position of leadership, you should constantly be probing and delving into what could possibly make your department better."
—David Todd, Police Chief
ICT's Mission
• Serve public safety organizations that are committed to building competencies and a plan for ongoing success in personnel, sworn and non-sworn
• Specialize in the creation and delivery of dynamic, learner-centered training curricula
• Provide proven, expert, and credible training that is specifically designed to develop positive leadership and management skills in probation, police, sheriff's and prison personnel
• Analyze current trends and best practices that stem from direct experience in the field to bring the most up-to-date, advanced training available
ICT's courses comply with the training regulations put forth by the California Department of Corrections & Rehabilitation, the Corrections Standards Authority, and Standards & Training for Corrections.