What People are Saying about ICT:
… As a seasoned, professional facilitator, Ms. McDermott presented and demonstrated the core values of integrity, courage, honesty & trustworthiness. She demonstrated that ethics can be modeled, chosen, distinguished and applied. We learned that it is a decision available each day; so each day, we have an option and an opportunity to make a different choice. Additionally, she verbalized and described some of the root causes of fear/addiction; she classified one of the leading, underlying causes that prevents ethics from being a chosen response … This class changed the quality of my life & work!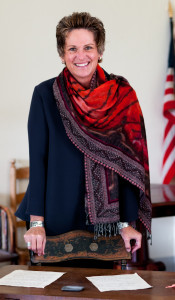 Donna "Jamie" McDermott,
CEO and Founder of ICT
"The answers to the real problems we face in restorative justice and public safety are never found in training manuals. Therefore, it is always a mistake to think we can teach people what to think. The goal, instead, should be to provide them with the tools they need to think through a problem, develop an ethical solution, and act in the face of profound stress. This is what ICT does. This is who we are." – Donna "Jamie" McDermott
Press Release:
Unpacking SB1143: Discovery, Implementation, Compliance
CAPIA Conference, Pismo Beach, CA
November 15th, 2016, 136 Classroom Participants
Feature Presenter: Jamie McDermott
Schedule This Course for Your Department Today!
Given the tremendous success of this event and subsequent demand for STC training at various California probation departments, we are creating a new 8 hour, highly interactive, STC certified course. The course will delve more deeply into the legislation and steps needed to comply with this new legislative mandate. Participants will leave the course with a plan of action and tools to assist with implementation..
SB1143 must be fully implemented by probation departments by January 1, 2018.
ICT is booking large events and training specific to this topic. We work with individuals, small groups and large audiences of up to 300.
This is what institutions executives had to say about the CAPIA:
"This training should be offered to every staff from line staff to management in order to provide understanding of the youth we work with and the change that is expected of all institutions. Excellent training!"
"I have been coming to CAPIA for eight years. This is, hands down, the best training I have experienced."
"An excellent trainer and so very knowledgeable about topics needing to be addressed due to new law changes and legislation."
"I really enjoyed the energy of the facilitator. She was on point with everything she said; very relevant to my work."
"[Our] county needs this presenter to facilitate … supervisor training. This class is great and she is very motivational."
"Very engaging presenter. I left with a better perspective and vision of what changes I can make in order to bring about change."
"Really love your energy, your message and what you are about. Thank you!"
"You taught me how non-violent communication is the best tool we can teach our staff."
"Engaging, entertaining, enthusiastic & meaningful! Appreciate your knowledge and passion."
"Truly an excellent class. Would like to bring it to my county. Liked the mapping project."
"Very important and pertinent information that we need to be aware of."
" … I couldn't write quickly enough … "
"Great speaker – love her energy and enthusiasm! Appreciate the humor! Kept us interested. She is very knowledgeable."
"Excellent presentation. Clear and well organized."
"Information was extremely educational."
"Awesome Trainer. Great message!" "Excellent, funny, informative class!"
"Very knowledgeable … great attitude. Enjoyed it very much and reminds me why I got into this career – empathy."
"Dynamic and knowledgeable." "Fun and informative." "Very motivating."
New! ICT Joins Global Talent Assessment Leader

Jamie recently completed rigorous training in and has been certified as a Professional Behaviors Analyst (CPBA). She is also a Certified Professional Driving Forces Analyst (CPOFA). This allows ICT to assist department leadership with discovering what behavioral style and motivational factors move an employee to action. Furthermore, employees can then gain a better understanding of self and others, as well as the value and unique blend of strengths they bring to the team.
Following certification, ICT teamed with Target Training International Success Insights to bring evidence based assessments to your department. ICT can help you discover solutions with employee remediation cases based on behaviors and motivators and measure the Stress Quotient and Emotional Intelligence of your team. All of our new skills are directly linked to recruitment, retention and staff morale. Understanding your team's performance potential is more than a great idea, it is an immediately achievable goal with the right tools.
The best part? These tools are powerful team building tools when utilized in a classroom situation or during a leadership seminar.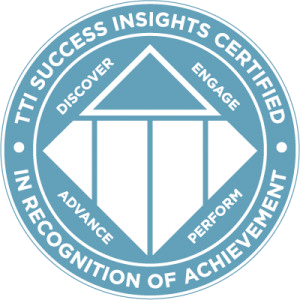 As an adjunct, ICT attained a grant to study law enforcement in two critical areas: Behaviors and Motivators. While the grant has expired, we continue to collect data. If you would like to participate in this important, evidence based study, please contact ICT immediately.

"When you're in a position of leadership, you should constantly be probing and
delving into what could possibly make your department better."
—David Todd, Police Chief
ICT's Mission
• Serve public safety organizations that are committed to building competencies and a plan for ongoing success in personnel, sworn and non-sworn
• Specialize in the creation and delivery of dynamic, learner-centered training curricula
• Provide proven, expert, and credible training that is specifically designed to develop positive leadership and management skills in probation, police, sheriff's and prison personnel
• Analyze current trends and best practices that stem from direct experience in the field to bring the most up-to-date, advanced training available
ICT's courses comply with the training regulations put forth by the California Department of Corrections & Rehabilitation, the Corrections Standards Authority, and Standards & Training for Corrections.