Schedule This Course
Please submit your email address and we will reply within 48 hours. Thank you.
You may have been exposed to strength-based case plans or strength and need assessments, but did you know you could create a strength-based workplace? This course introduces participants to strength-based profiles that can be widely applied to professional development, team success, and organizational effectiveness. Learn to recognize your own talents and strengths, as well as those of your subordinates, superiors, peers, and clients. Improve team performance while also discovering how to better support the building of probationer competencies. Learn to define the right outcomes rather than just the right steps. Learn to motivate yourself and others by building on unique strengths rather than trying to repair weaknesses. Find the right fit for each person in your organization such that you are able to get the most out of every member of your team. This course is ideal for supervisors, managers, personnel who work directly with offenders, and any individuals involved, or hoping to be involved, in the promotion process.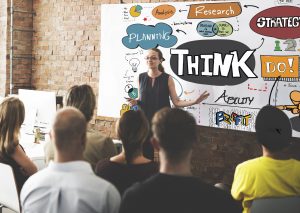 At the end of the course, the participant will be able to:
Identify his/her strengths and weaknesses as a leader
Identify his/her strengths and weaknesses as a subordinate
Identify his/her strengths and weaknesses as a peer
Create a personal strength-based case plan
Create a strength-based case plan for a probationer
List the key items required to keep and promote the most talented employees
Design a strength-based case plan for a subordinate who is struggling in the workplace
List the five keys of EBP related to positive outcomes
List the five keys of EBP related to retention issues