Schedule This Course
Please submit your email address and we will reply within 48 hours. Thank you.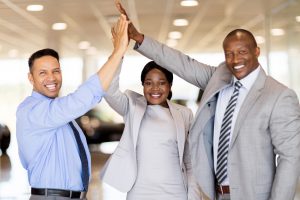 This course will guide the participant in an exploration designed to foster better understanding of individual workplace skills and competencies, career motives, and personal and professional values. Participants will utilize Edgar Schein's (MIT's Sloan School of Management) Career Anchors Participant Workbook to analyze and rate competencies and skills as they relate to present and future positions within the probation field. Organizational dynamics and characteristics will be examined, as will the stages of a career, the critical skills necessary for leaders, and how personal values influence performance.
At the end of the course, the participant will be able to:
a) Identify at least three current leadership roles;
b) List short and long term career goals;
c) List leadership competencies that s/he possesses;
d) List leadership competencies that s/he needs to foster;
e) Create a skill development strategy;
f) List the stages of organizational life;
g) List ways s/he can work to enhance the organizaion's viability;
h) List five of the stages in a career and identify which stage s/he is currently in;
i) Create a leadership skill list;
j) and list five of the 10 cutting edge career and leadership competencies.
Recommended Participants: All levels of law enforcement, sworn and non-sworn