Jamie Wolf, MPPA (he/him/they) is a sociologist, Certified Professional Behavioral Analyst, public speaker & facilitator who builds comedy into intellectual, philosophical and leadership topics. Jamie lives on a five-acre farm on a beautiful island in the pacific temperate rain forest of North America.
Read Jamie's Bio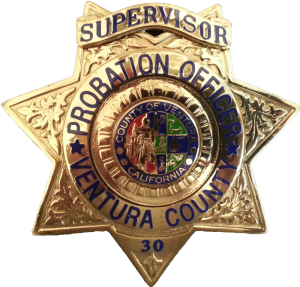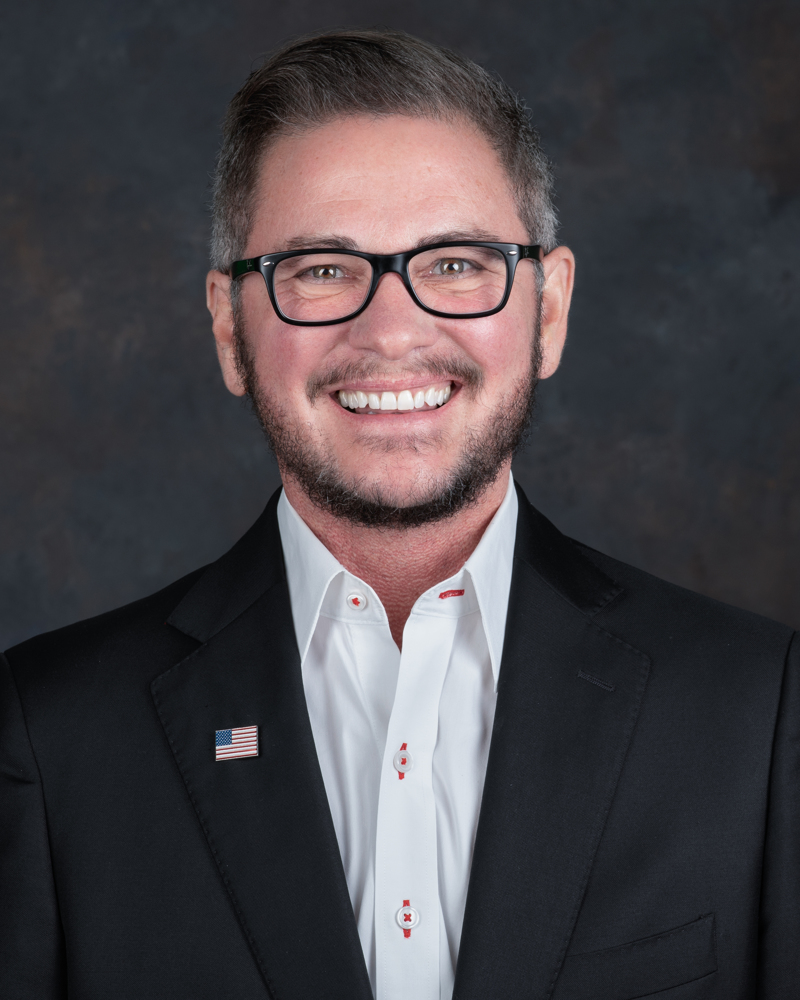 Jamie is the founder and CEO of Island Consulting & Training®. During Jamie's career in law enforcement, Jamie garnered expertise in exceptional leadership models within restorative justice and public safety environments. Jamie has enjoyed the privilege of creating exceptional learning environments for at-risk-youth in custody settings and adults within colleges, public service organizations, and law enforcement departments for over 25 years.
Jamie has enjoyed the privilege of creating exceptional learning environments for at-risk-youth in custody settings and adults within colleges, public service organizations, and law enforcement departments for over 25 years.
Jamie provides superb education on a wide variety of subjects including ethical decision making; creating organizational and personal vision and mission statements; diversity, equity and inclusion (DEI), is a communication expert and loves working with and teaching about trauma informed care; interpersonal neurobiological responses to stress; emotional reactivity/activation and subsequent outcomes related to harmful cognitive and behavioral outcomes (excessive use of force); risk management; communication competencies; conflict management; leadership concepts; and other vital workplace and personal topics. Jamie has been called a "communication Ninja" and ICT courses consistently deliver relevant and evidence-based training.
"Jamie's ability to make complex, sensitive material accessible and engaging to audiences" is both widely recognized and unwaveringly lauded. Jamie is a sought after Keynote Speaker and large event facilitator for law enforcement, community based organizations, social services organizations and schools. Jamie regularly leads seminars in the private sector as well and works with families, individuals and is a coach to coaches. Jamie's expertise in curriculum development and the creation of exceptional adult learning environments, creates wide ranging appeal to diverse audiences.
Jamie holds significant experience in leadership roles in numerous capacities within restorative justice and public safety environments. Jamie's practical experience provides the necessary insight to become an exceptional educator on these subject matters. Jamie's experience includes working many years as a Probation Officer, managing and supervising units of up to 32 sworn officers, successfully implementing numerous large-scale, highly effective, evidence based programs, and serving as the Training Manager for over 600 employees. Jamie was the Use of Force Expert for their department, authored the Use of Force Policy that is still in effect today, and served as both an OC and Defensive Tactics Instructor, receiving special recognition for exceptional service. In addition, Jamie holds lifetime certification as FBI trained Rangemaster and was a certified Gracie Jiu Jitsu G.R.A.P.L.E instructor. Jamie is a master instructor and has trained hundreds of in-house instructors. Specialized United States Department of Justice training includes the core areas of Training Management, Leadership Development, and Firearms Instruction.
Jamie is constantly seeking avenues to advance learning in order to provide students with the most up-to-date, cutting edge, evidence-based training programs available. Since 2014, Jamie has completed over 500 hours of training specific to conflict resolution, emotional intelligence, treating trauma, trauma informed care, creation of organizational visions and competent communication. Jamie is committed to providing the most current, experiential material to students. Jamie's dedication and passion for the subject matter is further evidenced by the consistent praise received from students who routinely applaud Jamie's charismatic, humorous, learner-centered approach.
Jamie holds a master's degree in Public Policy and Administration from California Lutheran University, where their thesis and project work focused on Developing Leadership Competencies in Public Safety Organizations, Ethical Decision Making & Risk Management, and Development & Implementation of Evidence-Based Programming in Juvenile Justice Settings. Jamie also holds a bachelor's degree in Sociology with an emphasis on Criminology and Corrections from California State University, Northridge.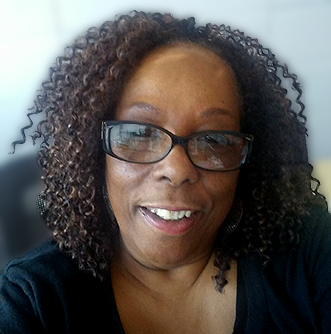 Cynthia Cotton (she/her) is the Training Coordinator for Island Consulting & Training®
Read Cynthia's Bio
Cynthia Cotton was born and raised in East Oakland during the civil rights movement in the 1960s.
Cynthia is a graduate of Laney College with an Associate in Science degree in Business Management and Supervision.
She graduated from Skyline High School in Oakland, California (Class of 1974) and remembers being bused to high school her first two years while attending Skyline.
During the course of her 40+ years of employment, she has held many professional positions with various employers such as Pacific Bell, United Artists Theatres, various law firms, UCSF and Alta Bates Summit Medical Center.
Cynthia proudly began her career with the Alameda County Probation Department in 2013. She started in the DARRT Unit (Data Analysis Research and Reporting Team). And a year later was transferred to the ACPD Training Unit as assistant to the Training Manager. After several years with the Training Unit, she was promoted to Secretary II to the Chief Department Human Resources Administrator before retiring in 2019. She is a member of the Alameda County Employees Retiree Association (ACERA) and the Retired Employees of Alameda County (REAC).
Cynthia is honored to be a part of the ICT Team where she began working with Jamie in May 2019. She considers herself to be a life-long learner. Her vision for ICT is to create a culture of learning and professional development for law enforcement professionals to include developing, planning, organizing, and implementing training courses, tools and resources to assist ICT in its mission to serve public safety organizations which are committed to building competencies and a plan for ongoing success in personnel, sworn and non-sworn.
In Cynthia's retirement, she enjoys cooking, gardening, photography, being a grandmother and pet parent.
She is a member of the Lamorinda Arts Council and is the featured artist in the Art Gallery at Wilder during the month of November 2023.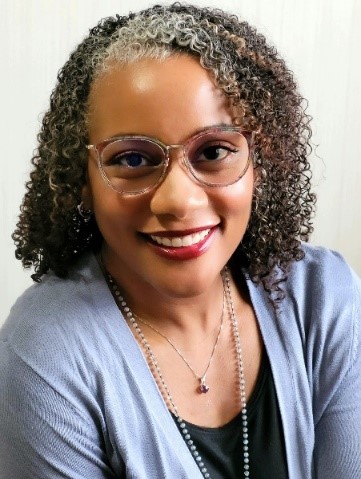 Sandra Cushnie (she/her)
Read Sandra's Bio
Sandra Cushnie (she/her) is a JEDI – a Justice, Equity, Diversity and Inclusion educator. A seasoned HR professional, change leader and communicator Sandra applies over two decades of experience to the ultimate change challenge creating a more equitable world.
Sandra is a proud Caribbean-Canadian Black woman. She is married, a mother of an adult daughter, a caregiver, a martial artist, and an avid runner. She devotes her time outside of work to coaching young athletes (particularly young women) and supporting literacy/reading programs for school-age children in under-served/equity seeking communities.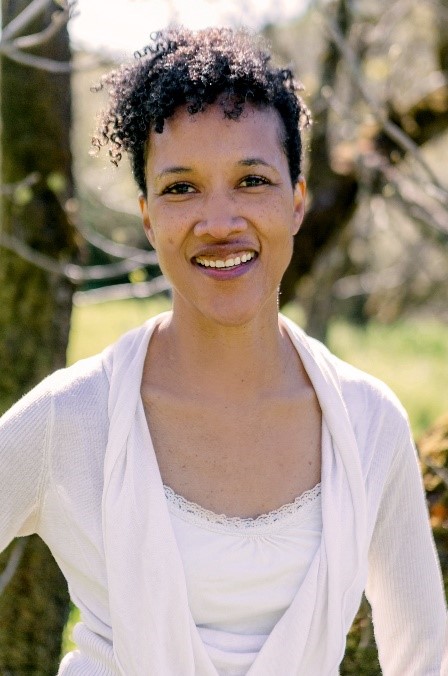 Itzel Hayward (she/her)
Read Itzel's Bio
After practicing law for over a decade, Itzel Hayward made the career move from lawyer to coach. Since then, Itzel has been sharing stress management techniques, collaboration skills, conflict resolution skills, and nonviolent communication skills with groups and individuals around the San Francisco Bay Area. Much of Itzel's work is focused on anti-racism and communicating across difference and is based on the understanding that all people have the capacity for empathy and seeing each other's full humanity.