Schedule This Course
Please submit your email address and we will reply within 48 hours. Thank you.
Which competencies do the most successful leaders possess? Unlock your department's potential during this exciting course!
High Demand Course: This highly experiential, evidence-based, fun course consistently receives outstanding reviews and is regularly selected as one component of the two or three day leadership/management/executive seminar and team building retreats. This course is also ideal for succession planning.
Instructor Specialty: The instructor received 40 hours of specialized training from the United States Department of Justice, National Institute of Corrections in Leadership – specific to the law enforcement environment.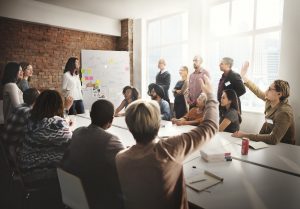 "I enjoyed learning the 32 competencies of leadership. It helped me better understand the areas I should be working to improve and what our department should be aiming for. Jamie was an absolutely amazing instructor. I loved how Jamie engaged the class, was lighthearted, but had a clear focus. Thank you so much. One of the best instructors I've had." Division Manager

Participants in this interactive course will utilize the leadership profile of the National Institute of Corrections (NIC) to discover which of these competencies they have mastered personally. Participants will also discover which of the 32 competencies they need to develop, and they will create an action plan to obtain those competencies.
Management/Leadership styles are also discussed in this course as the student examines the benefits and drawbacks of each style. This is a class that focuses on the qualities of personal awareness and openness to growth that every great leader possesses.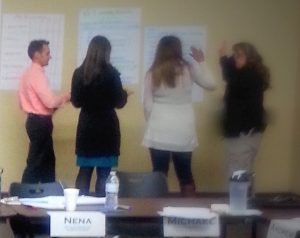 "This was the best leadership class I have ever taken. I feel motivated to lead others and have great tools from the class that I will implement immediately. I need to start with team building. Very valuable class. Thank you for making it a fun learning experience." Probation Supervisor
At the end of the course, the participant will be able to:
a.) Discuss leadership competencies
b.) List his or her strengths according to the NIC evaluation;
c.) List areas that need to be improved according the the NIC evaluation;
d.) Create a written plan regarding how s/he will nurture further learning in the areas which need improvement
Recommended for: All levels of law enforcement personnel.