Schedule This Course
Please submit your email address and we will reply within 48 hours. Thank you.
Each of ICT's three day Leadership Seminars is customized to meet the specific needs of your department. What your department needs, ICT can provide! Here are some examples of what other departments have focused on in their extremely successful ICT Leadership Seminars:
Measurement and analysis of departmental competencies in the 32 competency areas developed by the National Institute of Corrections (NIC)
Departmental culture and ethics
Retention and recruiting
Team building for Management or Executive teams
Creation of a new Mission, Vision, and Values Statement
Team retreats
The ICT Leadership Seminar can be held with one department at a time or with multiple departments simultaneously. In a recent Leadership Seminar, ICT facilitated a group that contained seven police departments from the Los Angeles area. A group of prison executives utilized the seminar for a retreat in the mountains. These Seminars have produced exceptional outcomes with probation, prison, police, and sheriff's organizations.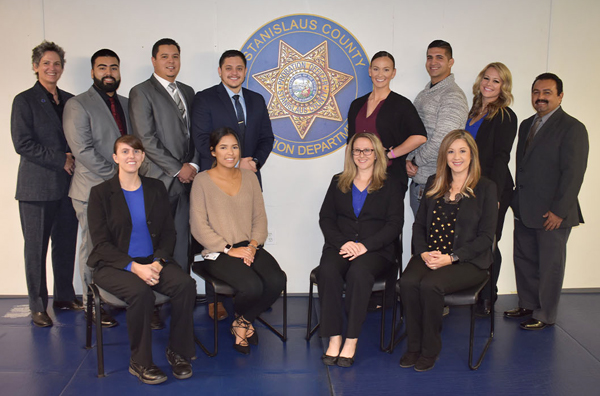 "Jamie Wolf delivers powerful training topics and content through her Leadership Seminars. Her courses are "must haves" in today's law enforcement world. The teaching material presented is up to date and informative to all personnel from the executive level to line staff.  Jamie is able to motivate and inspire personnel to consider ethical and potential risks before making decisions." 
Police Custody Supervisor, STC Training Manager
Leadership Seminar Success Story #1
One department contacted ICT with the hopes of uncovering the sources of tension that had recently become a problem within their organization.  They were eager to learn ways to improve their department, and hoped ICT's Leadership Seminar could provide them with the insight and tools necessary to create a stronger, more unified team.
Throughout the process of the Seminar, the department discovered that there were two distinct, incompatible work cultures present within the organization and that the culture of their department needed to change due to a recent increase in their number of staff members. They also discovered that there was an increased number of demands being placed on leadership to develop new funding streams. In addition, there had been a big change in the way discipline was being managed within the department, and there was a dramatically increased time demand on the Chief and the Administrative Team, which was only adding to an already high-stress environment.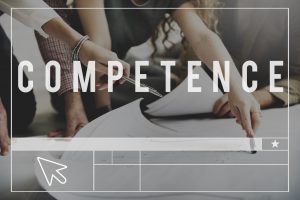 On top of these issues, it was made clear that the department's profound commitment to maintaining balance between family and work was being challenged by the new cultural dynamics caused by the growth of the department.  As their established informal communication network gave way to a more formalized method of communication, the number of interpersonal misunderstandings increased considerably.
They also discovered that the department lacked balance in terms of strengths. They were overwhelmingly strong in three key areas of leadership but were profoundly weak in four others. This pointed to an imbalance in promotional outcomes, and highlighted the department's need to recruit and retain those who had the strengths the department was lacking.
ICT's Leadership Seminar provided this department with not only a means to discover the causes of their workplace issues, but also a clear blueprint for how to improve their organization and mend any damage that had been done within the department.  Ultimately, the ICT Leadership Seminar inspired the department to make huge changes within their organization such as creating new management systems and reorganizing the structure of the department.  ICT is happy to report that these changes resulted in extremely positive outcomes.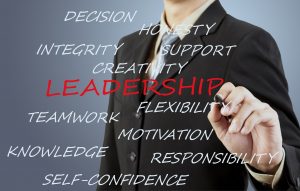 "We are very pleased with the outcomes of this developmental training and it is a pleasure to hear staff talking about, and more importantly, practicing what they learned.  I highly recommend Island Consulting & Training and the evaluations from my staff support this endorsement of superior training.  Jamie Wolf customized our training to meet our specific needs…[They are] a talented instructor, facilitator, and trainer and we are looking forward to having their work with us on other training ventures."
–Chief Probation Officer

Leadership Seminar Success Story #2
During an ICT Leadership Seminar that focused on measuring and analyzing the departmental competencies in the 32 competency areas delineated by the National Institute of Corrections (NIC), it was discovered that only one member of the department's management team was identified as valuing "General Management Competence"—a strength that was ranked lowest by the rest of the staff. Because of this large discrepancy, problems had surfaced that directly correlated with this discovery. By bringing this discrepancy forward to the team, ICT opened the door for solutions that could create a more positive work environment for all.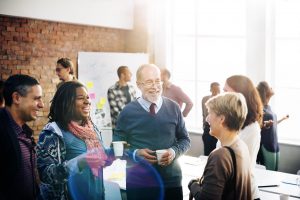 "Jamie Wolf…facilitated a three day Executive Seminar for [our department] in 2015. The training was exceptional and a profound team-building experience. Because of the overwhelming success of the seminar, we extended the training to all of our leadership team, including first line supervisors in the field and institutions…The training received very positive reviews, so we invited Jamie back to provide…training for all of our sworn and non-sworn staff."
–Chief Probation Officer

Instructor Specialization
Jamie Wolf is a skilled orator, facilitator, and process manager. Jamie has experience managing groups with over 30 team leaders, and is exceptional at facilitating seminar groups of 100 or more.  Their reviews for Leadership Seminars are consistently outstanding.