Schedule This Course
Please submit your email address and we will reply within 48 hours. Thank you.
Island Consulting and Training Proudly Presents
Professional Development Series: Course I
Exceptional Customer Service for Non-Sworn Professional Staff
Many of the problems we encounter in the workplace are the result of poor interpersonal communication. Whether we are frustrated by misunderstandings, a lack of information or worrying about how to handle a critical conversation, communication is often at the root of the issue – and – the solution. By learning how to communicate more effectively, we can stop problems from escalating and create a more efficient and harmonious workplace environment. We can also present ourselves more positively, both to colleagues, clients, and professional partners such as community-based organizations.
See What Participants are Saying About This Course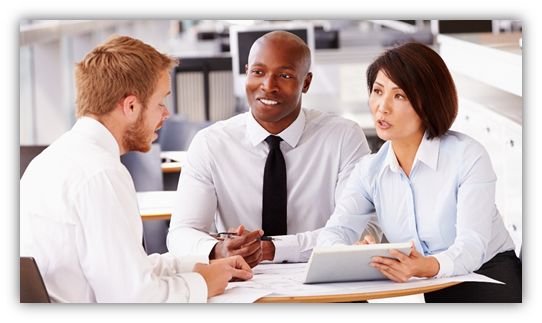 "Anita has a distinct skill for understanding the nuances of interactive communication. She taught me how changing simple behaviors and words would transform my ability to create rapport, trust and efficiency.  These modifications have fundamentally changed my interactions at work and at home."
Course Description:  This experiential course is designed to introduce the participant to the intricacies of exceptional customer service. Participants will learn and apply the sequence of steps required to communicate in an effective and efficient manner.
Participants will learn the four building blocks required to communicate effectively and clearly. They are, showing up as one's personal best, listening carefully, understanding and being understood. During this course, participants will explore the research behind effective communication practices to help the participant refine their communication skills — and be sure that their intended message is heard. The evidence-based tool of reflective listening will be utilized and practiced throughout to sharpen skills during conversations and everyday interactions.
Course Objectives: At the end of the course, participants will be able to:
Utilize professional greetings, welcoming words, body language, and eye contact;
Utilize reflective listening to convey that they heard what the client or colleague said;
Name the three steps of reflective listening;
Confirm that they have resolved the situation or how the follow-up will work;
Demonstrate three sample statements that can convey understanding and a willingness to help;
List two ways that they can reflect on current personal communication skills and how these can be developed more fully.
Course Length: 8 hours
Instructor Specialization:  Anita F. Green is a widely lauded subject matter expert in the fine art of providing exceptional customer service. She has been featured in business journals, television talk shows, is a sought-after public speaker and is a published author. Anita has cultivated professional relationships that have flourished for three generations. As a certified success and relationship life coach, Anita has helped hundreds of clients move up the corporate ladder and thrive in their professional and personal relationships.
Anita owned and operated the first woman-owned men's clothing store in the U.S. for thirty-six years. Today, Anita continues to serve her diverse clientele who include college students, professional sports athletes, multiple Fortune 500 CEOs, Federal justice professionals, former U.S. Presidents, and internationally recognized entertainers.
Perhaps her proudest contribution has been her work, over the last seven years, coaching incarcerated persons at Sanders Estes Unit Prison through the Prison Entrepreneurship Program. She works one on one and in small groups settings with incarcerated people to prepare them for success in today's world when they are released.