Schedule This Course
Please submit your email address and we will reply within 48 hours. Thank you.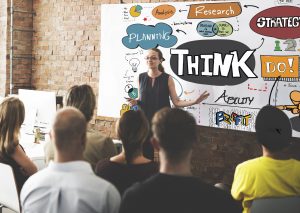 Training is effective when a trainee is able to successfully apply outside of the classroom the knowledge that has been accrued throughout the training process.  Many staff members today are being asked to present and train others on material of which they are considered to be experts.  However, most of these staff members have never received training themselves on how to give an effective presentation or how to expertly transfer their knowledge onto students.  Thus, there is often a disconnect between one's level of expertise and one's ability to communicate critical information to an audience.  In this highly interactive course, novice trainers will gain a strong foundation in critical training skills, while seasoned trainers will be introduced to new approaches that will lead to more impactful, compelling trainings for even the most veteran presenter.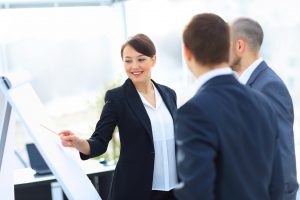 This course will emphasize the processes that lead to a successful and effective classroom experience, highlight best practices in training, clarify the difference between target and task, and define the needs that are specific to an STC classroom.  Participants will also learn how to effectively manage students, engage a variety of learning styles, and create a positive learning environment while simultaneously regulating classroom challenges. Participation in ICT's Training for Trainers course is requisite for all presenters who are seeking to take their training skills to the next level.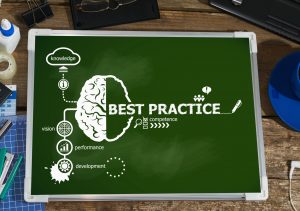 Instructor Specialty: Jamie Wolf's experience in the classroom is vast and varied.  It includes both one-on-one mentoring and larger training sessions with as many as 100 law enforcement personnel in attendance.  Jamie is exceptional at handling challenging students and difficult situations in a classroom setting, and they are highly adept at creating a safe and engaging learning environment for all styles of learners.
Jamie has developed curriculum for over 100 STC courses and has trained hundreds of in-house instructors in the law enforcement field.  They held the position of STC Training Manager for a department of 600 and was also President of SCTA, a role that gave them the platform to mobilize training managers for the purpose of developing much-needed training programs in response to the interruption of STC funding streams.  Jamie received special recognition for the excellence they exhibited during their tenure in these leadership positions.
Jamie is constantly seeking avenues to advance their own learning in order to provide their students with the most up-to-date, cutting edge training programs available.  Since 2014, they have completed over 400 hours of training specific to communication with over 120 of those hours being completed as recently as March of 2015.  Jamie is committed to providing the most current evidence-based material to their students, and their dedication and passion for the subject matter is further evidenced by the consistent praise they receives from their students who routinely applaud them for their charismatic, humorous, learner-centric approach.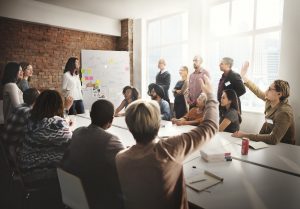 This course has been especially pinpointed as a vehicle for the incredible successes of Jamie's alumni due to the fact that these courses not only made their trainees better instructors, but better overall presenters such that they could flourish when tasked to present information to large groups and a diverse staff in everyday meetings.
Performance Objectives:
a.) Develop engaging training/presentation solutions that are learner/audience-centered
b.) Apply specific course curriculum to the four learning styles studied in the Training for Trainers course
c.) Create dynamic exercises that meet the needs set forth by all four learning styles
d.) Set up a classroom that both meets the needs of learners and satisfies instructional needs
e.) Learn how to handle challenging audience members such as the Intimidator, the Interrogator, the Poor Me audience member, and the sleeping audience member who just completed a 24-hour shift
f.) Attain the necessary skills to effectively cover material, to deliver that material clearly and concisely, and to accurately evaluate the level of audience engagement
g.) Become familiar with how to implement visual aids
h.) Make a short oral presentation utilizing course material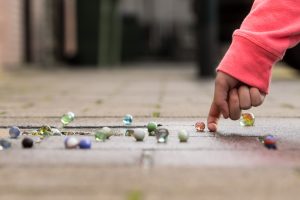 Sign up for this fun, interactive course to learn what this picture is all about.
Recommended Participants: All levels, sworn and non-sworn who will interview for promotion, lead meetings, provide training (classroom, range and field training officers), those implementing new programs, those who write policy and procedures, those who present to groups; large and small, those who work with community based organizations, stake holders, etc.
Prerequisite: Training for Trainers. We recommend, when possible, that Training for Trainers (T4T) and this course are scheduled together, creating a two day instructor workshop.