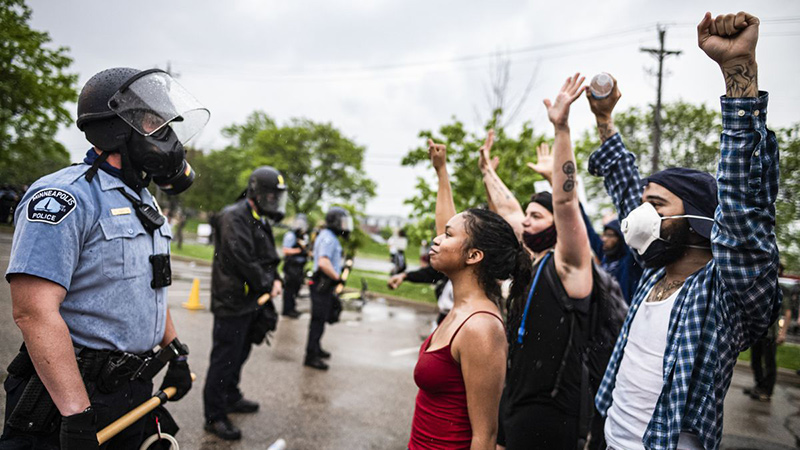 Photo Credit: Richard Tsong-Taatarii/Star Tribune
Island Consulting & Training has been a leader in diversity training, ethical decision making, leadership and communication training since our founding.
We are committed to assisting in the creation of workplace cultures of cultural competence and inclusion within law enforcement, education & social services.
To learn more, please watch the brief video below and visit our Diversity Training Section.
This seminar provided real tools that I can take back and implement immediately to create change. The information about old brain/new brain (neurobiological responses) to fear was amazing and I can take that back to make officers and the public safer. It gives me hope with all that is happening with police shootings. We can fix this and now, I know how.
– Sheriff Lieutenant
Current Issues Facing Law Enforcement, Education and Social Services: The stressors in our current political and social environments require a new and very specific set of skills. Our Ethics & Risk Management and Implicit Bias courses provide the latest research in neurobiological stress responses and most importantly, teaches participants ways to manage those responses in situations that present extreme risk such as circumstances that require use of force, involve a conflict of interest or vicarious liability.
"Jamie was selected as our keynote speaker at our annual education conference that focuses on foster, homeless, migrant, and parenting students. In addition to their keynote, Jamie presented several workshops at the conference. The message they delivered to an audience of about 250 people infused us with hope and renewed motivation to care for our students and ourselves. Participants expressed appreciation for the "Pit, Pivot, Dip" framework. We had an overwhelming number of requests to bring Jamie back as soon as possible for a longer workshop. We are eager to work with Jamie again, as are a number of other school districts that attended the conference."  – Ventura County School Administrator

Now I understand current police shootings: the science behind it and how to prevent it through training. This should be mandatory training. Charismatic, motivational instructor … most thought provoking class I've ever taken. – Police Sergeant
Register Officers Today!Our On-Line Training specifically addresses what is happening in the USA today! We recommend:
Ethical Decision Making & Risk ManagementUtilizing Emotional Intelligence to Understand Implicit Bias
COVID-19 STC Approved & Activated Training Solutions:
May 2, 2020: We are proud to announce that, with sixteen Live On-Line Seminars under our belt, people are asking for more and are loving the new training venue. We have invested a great deal in infrastructure and tech support and now have a studio/office dedicated to the Live On-Line Classroom experience.
This program was created ensure that you and your department/organization can easily meet mandated training requirements during, and after, the pandemic.
Our innovative response offers you the opportunity to schedule your own "department specific" training or enroll professionals in scheduled courses. This allows smaller counties to meet training needs with ease.
If you would like to schedule one or thirty staff, please contact us. We are here to help and have many classes calendared. Several of these course qualify as a Mental Health Grant expenditure!
Visit our Live On-Line Training Page for More Information.
What People are Saying about ICT:
I … have heard nothing but great things since your training and more important have heard a different interactive tone from co-workers in their view of their work world, their place in it, and … their desired place in it. It really is remarkable.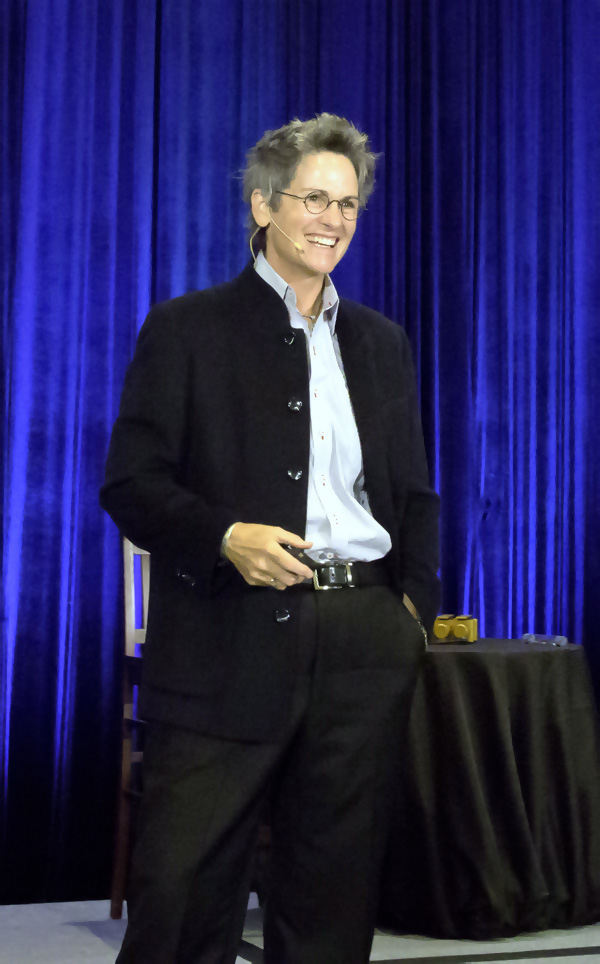 Jamie Wolf,
CEO and Founder of ICT
"The answers to the real problems we face in restorative justice, public safety, education and social services are never found in training manuals. Therefore, it is always a mistake to think we can teach people what to think. The goal, instead, should be to provide them with the tools they need to think through a problem, develop an ethical solution, and act in the face of profound stress. This is what ICT does. This is who we are." – Jamie Wolf, MPPA
" … my department has been sending me to your trainings for over a year now, and I have found them extremely helpful not just in my professional life but in my personal life as well. It makes me happy that I work for a department that PAYS me to attend your trainings, which is something I can't quite believe as I'm sure training of this caliber isn't cheap. I just wanted to give you kudos for the great work you do. Thank you." – Deputy Probation Officer, BATO Region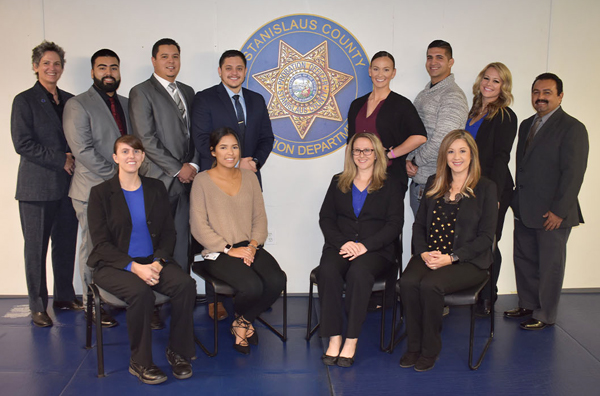 Graduates of Annual Leadership Seminar, Stanislaus County, December, 2019
"One of the most thought provoking and self reflective trainings I have [participated in]. [I am] definitely leaving feeling inspired." " Best training I've had." "Made me believe in myself and [my] qualities. I know now what I must do to be a great leader." "I am grateful I got this opportunity to invest in my self and learn things I will use to continue to grow." "I truly enjoyed learning about myself and the way I learn and the areas I can grow. Thank you for showing interest in who we really area as individuals." "Took away so many valuable lessons. Thank you so much for everything you do." "Jamie is great!! Awesome!! Made people come out of their comfort zone and that helped me have more confidence in myself. Thank you, Jamie." – Graduates of Leadership Seminar

Jamie works with approximately 10,000 people per year. This is what they have to say about the training they received.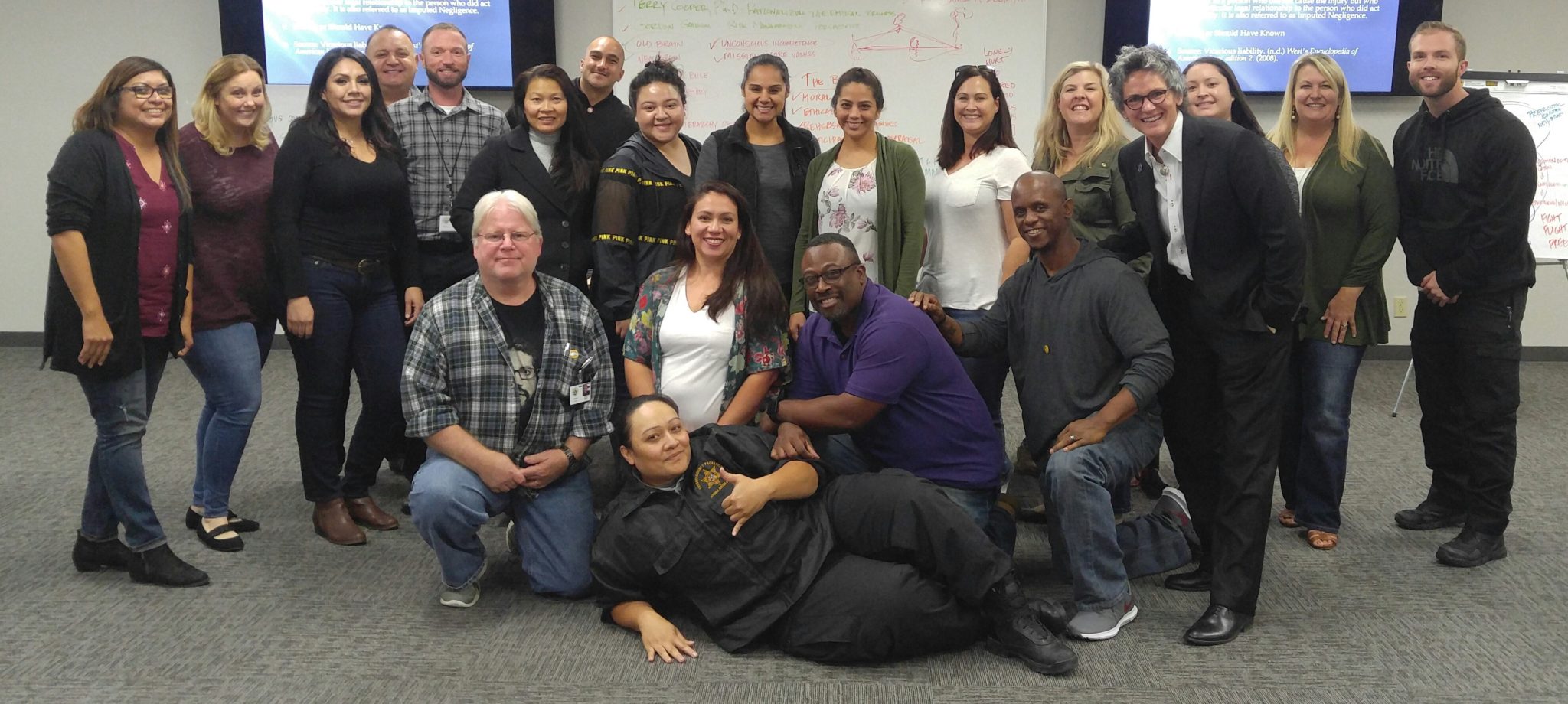 "Amazing class! I learned many new skills … . Jamie's humor and energy made the class exciting."  "This should be a mandatory class for all staff at the department. Jamie is an excellent instructor." – Division Director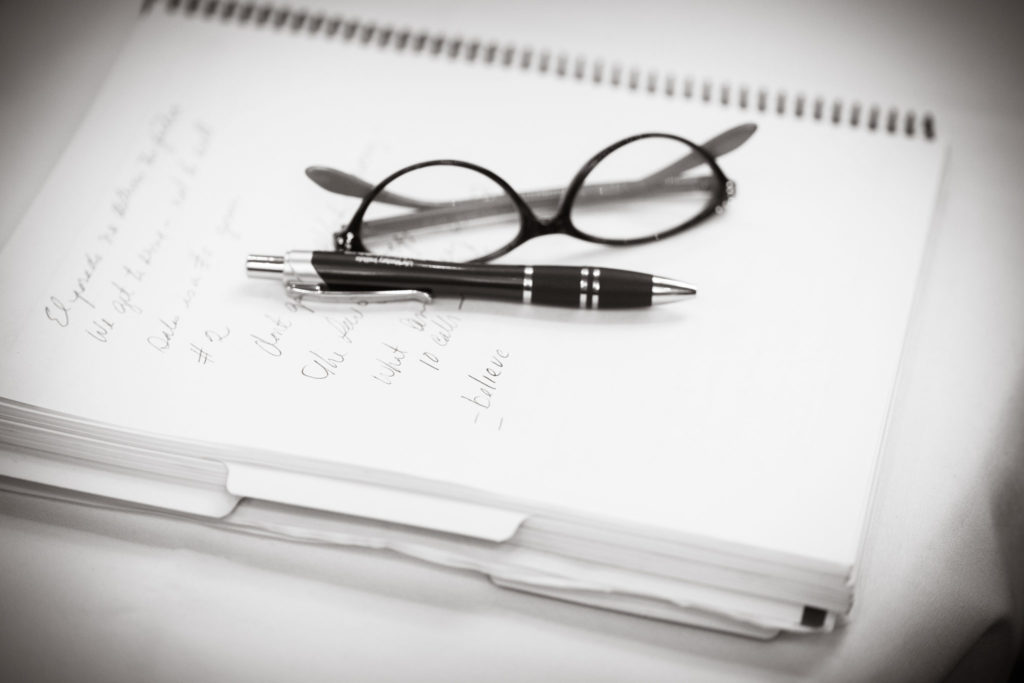 "Phenomenal seminar! We need more of this."  "I love listening to Jamie speak. Jamie provides real life scenarios from direct experience in law enforcement that cause us to think. Jamie's stories and wisdom are something that make their classes enjoyable. I really enjoyed learning about implicit bias."  "Thank you for opening my eyes!"
"Love the tools provided and also love the way Jamie paints pictures with words and provides meaningful examples."
Evidence Based Tools That Enhance Proactive Risk Management: When staff and leaders know how to assess what is needed in challenging, even dangerous, high risk situations, risk is mitigated and the appropriate course of action becomes clear. If you have attended one of Jamie's courses, you have experienced, first hand, the fascinating, revolutionary and fun connections that occur when using these cards to identify needs and thereby, the solutions to complex issues.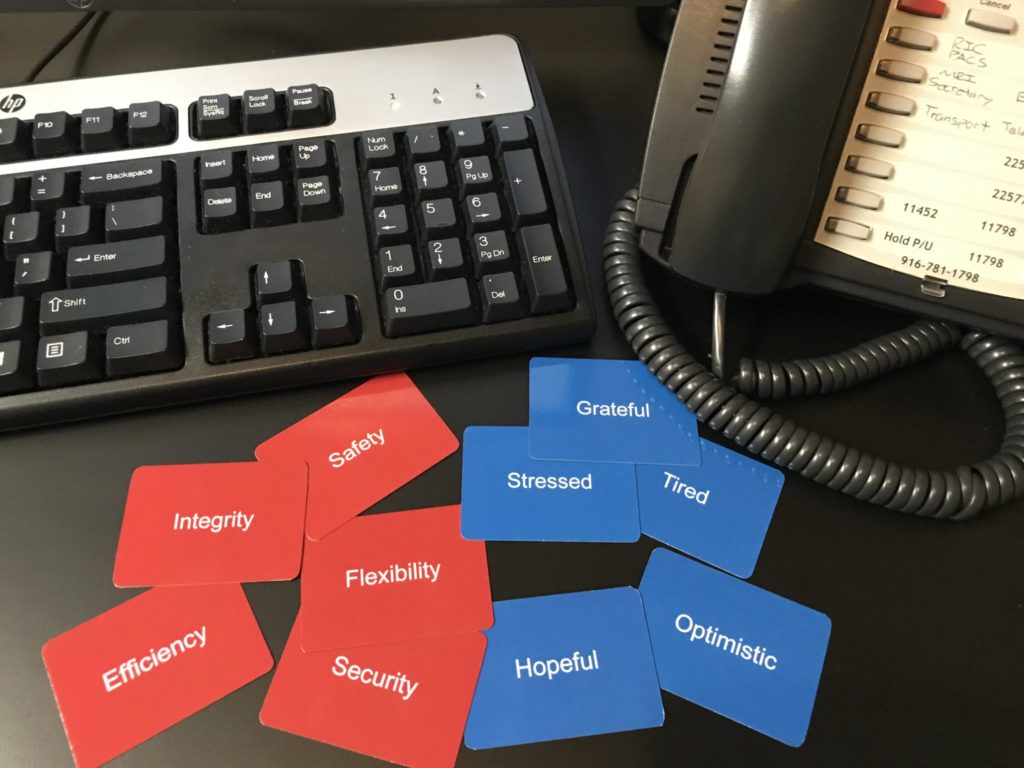 "I wish someone would have taught me this in grade school. I would have had a different life." -Juvenile Corrections Officer
"I used these last night before having a challenging conversation and am totally amazed at how well they worked! The conversation went so much better than I could have imagined." – Human Resources Director
To learn more, visit our product page.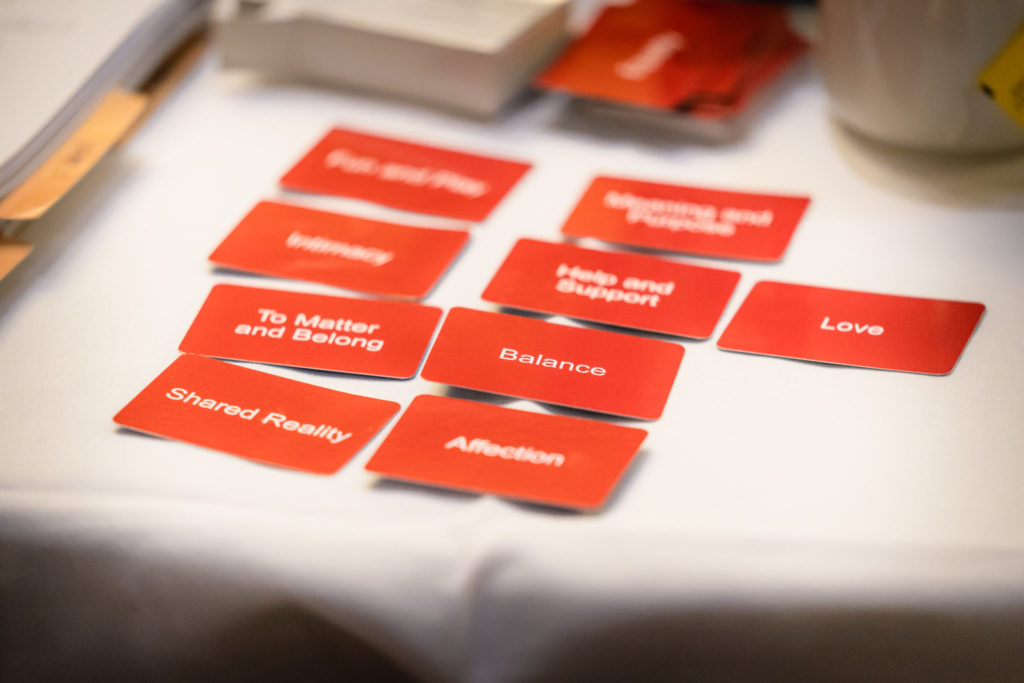 "After purchasing a deck for work at the seminar, I found myself pulling the cards out of my briefcase and using them with my wife and children. Initially, I was shocked how much the story in my head about what was happening did not match what their actual feelings/needs were. I understand my family and coworkers so much better now. I can't express the level of gratitude that I feel as your class (Conscious Communication) and this simple tool have changed the tone and my interactions with my family and in my workplace. People are noticing the change in my approach and they appreciate the new level of conversational skills I am practicing and that feels very rewarding. The clear and easy to use tools allowed me to manage conversations in a way that my intentions now match the outcomes I want. This has changed how I communicate at home, with people I really care about in very meaningful ways. This is so simple and I wish I would have learned these skills long ago. Thank you for this skill set. I really appreciate how your seminars translate as much to home life as to the office."
– Executive Team Member
"By far, the best training I have attended during my 22 year career in law enforcement. … " – Division Chief
ICT's Mission
• Serve public safety organizations that are committed to building competencies and a plan for ongoing success in public servants, sworn and non-sworn
• Specialize in the creation and delivery of dynamic, learner-centered training curricula
• Provide proven, expert, and credible training that is specifically designed to develop positive leadership and management skills in probation, education, police, sheriff, social services and prison personnel
• Analyze current trends and best practices that stem from direct experience in the field to bring the most up-to-date, advanced training available
ICT's courses comply with the training regulations put forth by the California Department of Corrections & Rehabilitation, the Corrections Standards Authority, and Standards & Training for Corrections.